I am available for public presentations, group sessions, and private sessions both in person and via telephone.
If you are interested in my work, please read the articles in my blog to familiarize yourself with the approach I take.
Telephone sessions are just as effective as in-person appointments, and are the preferred choice for clients with mobility issues.
To book an appointment or for more information about larger group presentations or corporate work, please contact me.
Telephone: 604-885-9793
email: eftshifts@gmail.com
Directions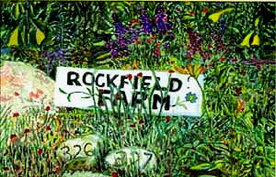 My office is located in Upper Roberts Creek:
3261 Linwood Road, Roberts Creek, BC V0N 2W1
coming from Gibsons, turn right at Robert's Creek Rd. intersection ( across from firehall/community dance hall )
coming from Sechelt, turn left at the Robert's Creek Rd. Intersection
drive approximately 1 mile up the hill
turn left on Linwood Road
go to the end of Linwood and turn left at the last driveway (look for the Rockfield Farm ground sign)
follow the driveway down to the house