You are playing with the idea of change!
Bravo!
Now all you have to do is decide if you are brave enough to let me help you.
I have the tools to get you out of your funk so that you can activate the changes that you've been wanting.
IN THIS "DIP A TOE PRIVATE SESSION" WE WILL DISCOVER SPECIFIC PATTERNS AND THEMES THAT YOU ARE RUNNING IN YOUR DAILY LIFE THAT ARE NOT SERVING YOU.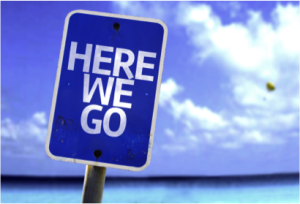 From there, we will unravel the core issues and get you on the way to taking back your power.
Find out first hand what it is like to transition and shift in that first session.
This Is A Special Introductory Price For November to have a session with Dana Louise Williams and get your life on track!
$200.00 ~ Includes a 90 minute session where we go through your history intake and pop the hood to see how you have been hard-wired.
Comments about a 90 minute session with a new client Nov 4th, 2015.
I had my first session with Dana today ( Nov 4th) and it was powerful. I immediately felt seen and validated, and I felt as if I'd known Dana for years. She knew the wounds and patterns I was struggling with right away and expanded on them in ways that were eye opening to me.

The tapping statements that we did together were spot on. I feel like Dana speaks my language and gets me on a deep level, and that is healing in itself.

I feel hopeful that I can move through these patterns and create the life I came here to live. Thank you Dana for the work you do!
Once we establish rapport with the fractured younger parts, we will start the process to re-parent those wounded parts so that you can be "the one that you have been waiting for". I want to teach you how to be your own Artist of Change.
As soon as you book your session on my online calendar, you will receive a confirmation and time of our appointment and payment method.
I will personally walk you through your issues and we will highlight your 'theme' of what is show-ing up daily in your creations. From there, we follow the the pattern back to it's origin and clean up the beliefs that got downloaded in your system.
My goal in this session will be to have you get a shift straight away! I so look forward to serving you!

I Believe In You!
Love Dana