Knowing your weakness can lead you to your own mastery. Maybe your weakness is a constant underlying fear of failure… compounded with feeling unlovable.
This awareness alone can be the key to healing your inability to receive all the goodness in life.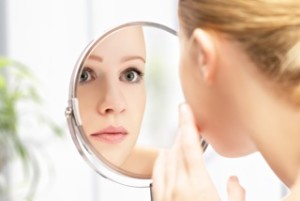 Perfectionism walks hand in hand in the shadows with the fear of failure. If you judge and scrutinize all of your endeavours through this lens, you will suffer with an inabiity to receive closure and completeness. Any tiny mistake will drive you to being focussed on the target of the mistake instead of learning and receiving from the mistake.
Imagine the consequences of being raised by a judgemental, nagging parent that is constantly pointing out your failings. It could create a serious core belief in you that might get buried and played out for decades.
There are many scenarios that could cause this particular core belief of needing to be perfect and at the same time feeling unlovable… with or without a nagging parent.
It could be from being bullied or any number of stories that you create your identity through as you are evolving into adulthood…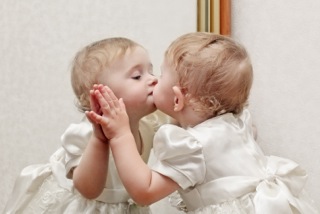 Whatever your core belief is that weakens you, don't fear it and most of all… don't believe it !!!
It is the key to learning how to love yourself on the inside and learn from your own inner wisdom. Love is the key to any weakness that you judge in yourself.
HERE ARE SOME TIPS TO HELP YOU TEACH YOURSELF MASTERY AND HEAL INTO HAPPINESS:
1. Awareness is the first step. If the theme of your weakness is the belief that "I am unlovable," you may think that a person, place or thing is what needs to change so you can be happy, but it's not! Whatever triggers you is directing you to your specific weakness and can lead you to grow into a new expanded maturity and mastery.
2. Feel It to Heal It. The Universe supports your healing, so it sends in messengers (annoying people, places and things) to activate your core beliefs that need to be updated.
This invitation to heal isn't happening to you like an assault, it's happening for you so that you can do something about it.
3. Be your own accountability partner and witness as you acknowledge what triggers the fears and weak areas in your life experiences. By isolating or chunking it down you can sift through the story and find the crux of the weakness. From here you can use Energy Psychology techniques. (EFT or Tapping is Energy Psychology)
This is the fastest way to create change in your outer world. Remember that change in your outer world starts from within first.
4. Practice Neutrality. Don't be that critical parent driving you insane with agendas and impossible feats to prove that you are loved based on accomplishments. Practice gratitude, generosity and love (for you) on the inside first. This will feed that inner child with confidence and trust.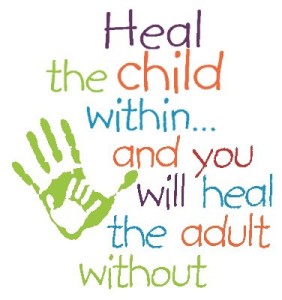 5. The Universe Loves Humour. If you take life too seriously it takes the fun out of the learnings. Often on the other side of a challenge we can sit back and see humour in the adventure instead of the struggle.
6. Get Help to Heal. There are BIG 'T' traumas and there are little 't' traumas. It can be tricky to heal your own traumas. You don't get extra points for suffering silently, so reach out to an expert if you know that you need a hand. By the way,  little 't' traumas can cause just as much damage if you are highly sensitive.
7. Contact me (through the handy box at the bottom right of this page) if you want help to achieve mastery of your weaknesses and receive happiness in your life!
Love … and more Love ~ Dana